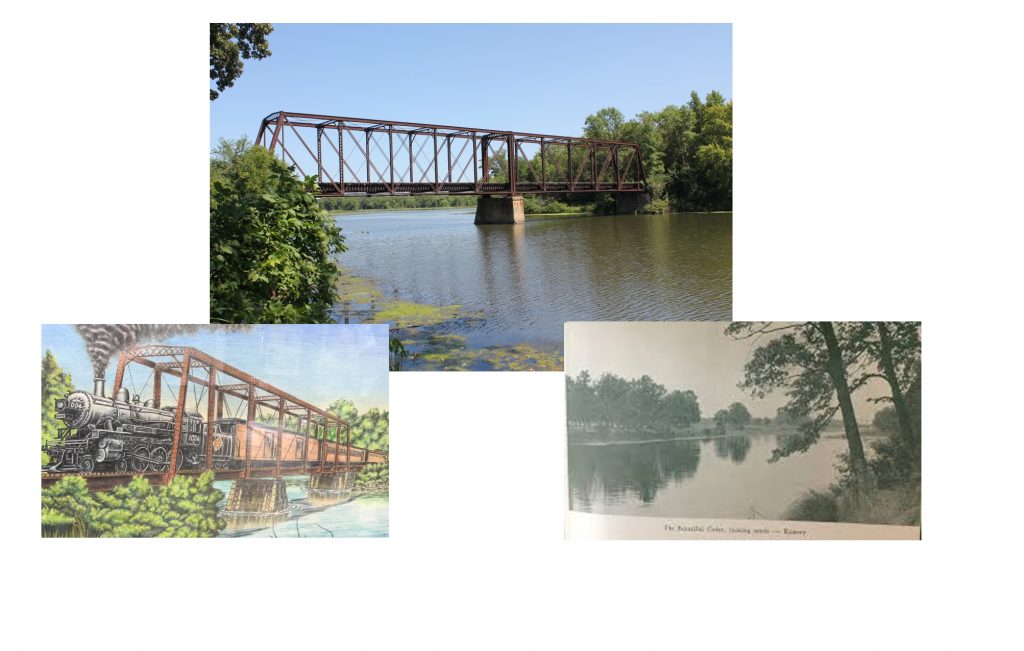 This unique truss bridge crosses the Cedar River, at the River Oaks Golf Club, north of Austin.
Built in 1886 as a swing bridge across the Menomonee River in Milwaukee, the bridge was moved here in 1911.
The bridge is a simple two span Pratt Through Truss, with vertical endposts at the middle of the structure. Each span consists of a pair of 6 panel, pin connected trusses with a lattice style bracing.
One unique feature of this bridge is the use of vertical endposts. This indicates that the bridge was originally a center pivot structure.
Overall, the bridge has seen no severe corrosion and retains an excellent integrity. This may be due to the fact that it is actually constructed of Wrought Iron.
The Bridge is to become a trail, connecting a trail along the river into Austin. As of 2018, funding was requested for the project. It is currently half owned by Mower County and half by the State of Minnesota.
The author has ranked this bridge as being regionally significant, due to the unique design and history.1
The photo above is an overview.
As Referenced:
http://johnmarvigbridges.org/Ramsey%20Mill%20Pond%20Rail%20Bridge.html